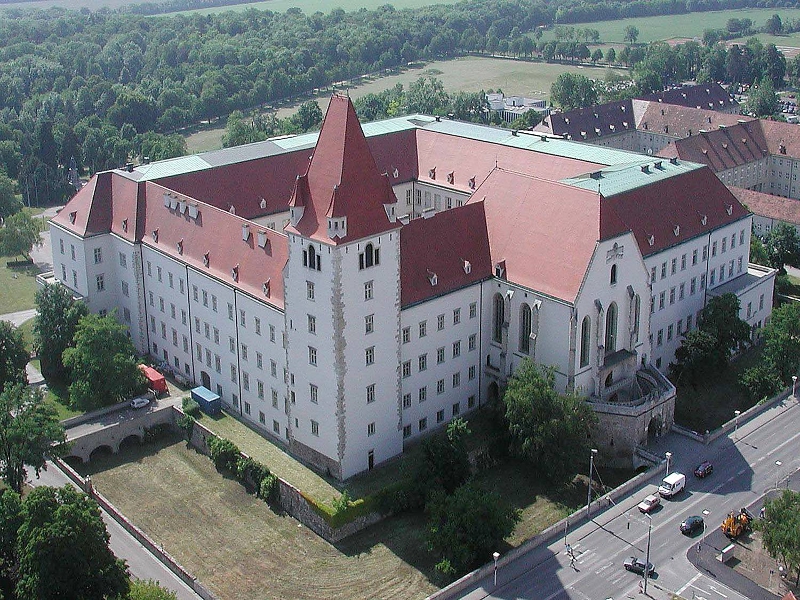 The castle is the landmark of the "all-time faithful" and belongs to the oldest monuments in Lower Austria.
Once imperial and royal residence, the castle has been home to the oldest military academy in the world since 1751. Generations of officers have completed the prestigious and internationally recognized education in this historical atmosphere.
Infrastructure
For teaching 15 lecture rooms and 3 computer rooms are available. All lecture rooms have
- PC,
- Projector,
- Blackboard,
- Whiteboard,
- Flipchart board
- Overhead projector.
Care facilities
As a place of meeting and communication, for recreation and enjoying of food and drinks, four care facilities are available within the defined opening hours.
Leisure & Sports
The Theresan Military Academy has a wide range of sports facilities available for free use:
- Triple gym
- Sports ground with track, hard court and soccer field
- Swimming pool (open air)
- Power room
- Academy Park
getting there
- Arrival by car
- Arriving by train
- Arriving by plane
- Overview plan
Leisure Exchange Facility
In the Leisure Exchange Facility, sports equipment, books, videos can be borrowed. A folder with all items is available at the facility.
Leisure exchange
Further information about the castle and its sights can be found on the pages of the Theresan Military Academy.